Capacity
Design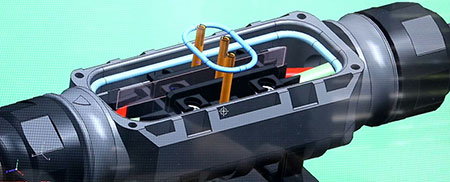 Betteri has several mechanical and electrical engineers who each have extensive experience in product development and design. They are experts in the requirements and standards for solar industry applications, and know exactly how to use 3D UG and 2D CAD software.
Manufacture
Our factory is equipped with 6 servo-driven injection molding machines, including 2 130T horizontal injection molding machines and 4 40T vertical injection molding machines.
Capacity:
BC03 connectors: 20000 sets/day
BC01 connectors: 3000 sets/day
All plastic parts in our products are manufactured here in house instead of outsourcing. This allows us to retain better control over raw materials used, and thereby better guarantee the overall final product performance.
Each injection molding machine is under the supervision of one inspector, and each molded product undergoes a 100% visual inspection to ensure they are defect free.
Assembly
Our facilities include 4 standard connector production lines, 1 AC and DC wire harness processing workshop, and 1 automatic assembly workshop.
In the automatic assembly workshop, there are currently 5 sets of automatic processing equipment, 3 of which are primarily used for automatic installation and inspection of DC connector tab washers. Each supports a capacity of 10000 sets per day(8h). The stop ring crimping has a direct influence on the installation process and product performance. Backed by years of experience, we continuously optimize design and development of high-precision installation equipment to ensure the reliability of the top ring. The pull-out resistance is above 120N, which doubles the industry's general 60N requirement.
We also have extensive experience in electronic wire harness processing. We are equipped with a number of terminals, molds, and more than 1000 different production lines for the production of wire harness connectors ranging from 6AWG to 27AWG. We are now the largest Chinese micro-connector manufacturer, with a market share of more than 70%.
Quality Control
We own and operate one independent laboratory with a melt flow index tester, CTS high low temperature test chamber, automatic tension machine, projection measuring instrument, falling ball tester, constant current source generator, pressure gauge and resistance tester and other equipment to deliver a full product inspection. We are ISO9001 certified, ensuring the quality of each product that leaves our facilities. Our raw material is tested using the melt index tester to ensure the flow performance meets all requirements, while during production, the product sizes, high and low temperature resistance and electrical properties are all tested. We test each of our products using the same procedure as the national laboratory once a year, ensuring our products are in line with the latest national and international security standards, with a service life of more than 25 years.
Betteri is a solar connector manufacturer specializing in providing photovoltaic connectors and solar accessories for customers' solar connection applications. We pride ourselves on being reliable distributor of electronic components in the field of solar energy. Our extensive value added service includes providing solar product solutions to help get your job of photovoltaic interconnection systems done.